Our Insurance Repairs Process
Contact Us
Get in touch with our insurance experts on (03) 7023 0299 to make a booking for repair and assessment.
Assessment
We will assess and contact your insurance provider with a quote and photos. We will handle the negotiation and discussion with the insurance company throughout the whole progression of the claims process.
Repair
We will begin repairs on your Caravan / RV once approval is received and ensure all quality measures are hit to bring your RV/Caravan back to its former glory.
Repair Complete
Once the repair is completed our team will walk through all of the ins and outs of the repairs and give a detailed handover so you are ready for your next adventure.
Caravan Insurance Repairs Melbourne
Insurance Repairs can be tiring and upsetting, leave the hard work to us and we will bring your caravan back to top condition!
Having a bingle with your caravan can be incredibly stressful especially if not handled correctly and efficiently. After you make a claim with your insurance company, leave the rest to our team of dedicated repairers.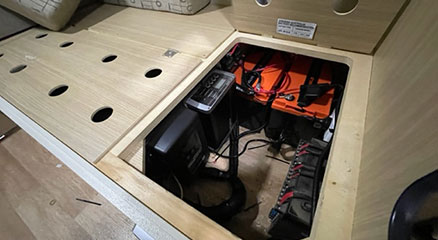 We work with any insurer
We will work with your caravan insurance company to make the process as hassle-free as possible.
We handle all manner of damage and repairs and will have your caravan back on the road in no time at all.